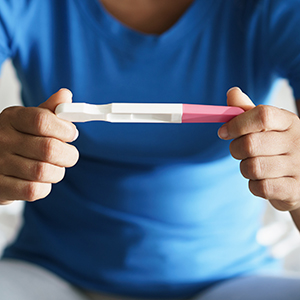 Measurement of pregnancy intentions in the U.S. almost always relies on retrospective reporting – asking women to describe their desire for pregnancy while pregnant or soon after giving birth.  Though common, this approach might not accurately capture the frequency of unintended pregnancy.
There has been little research comparing measuring pregnancy intention before someone is pregnant (prospectively) to measuring it during the pregnancy or after birth (retrospectively). This study aimed to help fill in that knowledge gap by looking at both measurements of pregnancy intention before women became pregnant and again, once they were pregnant or had given birth, for 174 pregnancies. We found that using these two measures for the same pregnancy resulted in very different results in how much the pregnancy was intended. Nearly half of the participants in our study showed changes in their pregnancy intention between prospective and retrospective assessment. 38% reported increased intendedness, while 10% reported decreased intendedness.
Our study is the first in the U.S. to show such vast differences in intendedness between before and after assessments. The findings suggest that retrospective measurement of pregnancy intention, where the person is already pregnant, may underestimate the frequency of unintended pregnancy and that researchers and policy makers should use caution when interpreting these measurements.
The study, "Comparing Prospective and Retrospective Reports of Pregnancy Intention in a Longitudinal Cohort of U.S. Women," is available in the journal Perspectives on Sexual and Reproductive Health.