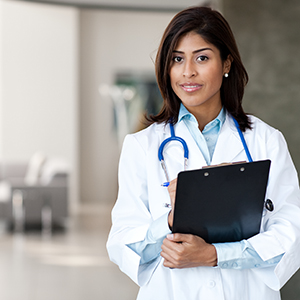 A national survey of obstetrician-gynecologists found that the percentage of U.S. Ob/GYNs who provide abortion rose from 14% in 2009 to 24% at the time of the most recent survey (2016-2017). Although a minority of Ob/GYNs provide abortion, 72% reported having a patient within the past year who needed or wanted abortion care.
ANSIRH, the American College of Obstetricians and Gynecologists (ACOG), Ibis Reproductive Health, and the California Pacific Medical Center conducted the survey from a sample of ACOG members. Participants who saw patients of reproductive age were asked which methods of abortion they practiced. We found that 10.4% provided both surgical and medication abortion, 9.4% surgical only, and 4% medication only. The most common reasons given for not providing medication abortion were personal beliefs against abortion (34%), practice restrictions (19%), and office staff attitudes (16%).
The survey also demonstrated that U.S. Food and Drug Administration (FDA) restrictions on the provision of medication abortion are a significant barrier to expanding provision. Eleven percent of Ob/GYNs in the survey said that the requirement to stock the medication in their clinic was a reason why they did not provide the abortion pill, and 28% of those not providing said they would start offering medication abortion if they could write a prescription for the drug.
To learn more about the study, "Induced Abortion Provision Among a National Sample of Obstetrician–Gynecologists," visit Obstetrics & Gynecology.