Among a cohort seeking an abortion-providing facility online and considering abortion, people living in states with restrictive abortion policies were more likely to continue pregnancy when interviewed 4 weeks later. In addition, those living in a state without Medicaid abortion coverage were more likely to report barriers to abortion and were still trying to obtain care four weeks later.
Key Findings
Restrictive state-level policies create multiple social, logistical and financial barriers to abortion, and in some cases make it impossible for people to obtain one
Four weeks after an initial survey, 48% of individuals seeking information about abortion online said that they had had an abortion, 32% were still trying to get an abortion, and 20% were planning to continue their pregnancies
Individuals in restricted access states, as defined by NARAL Pro-Choice America, had significantly higher odds of planning to continue the pregnancy at follow-up than participants in protected access states
Those living in states that do not provide Medicaid abortion coverage had significantly higher odds of still seeking an abortion four weeks later
Participants living in restricted access states were more likely than those living in other states to report having to travel a long distance and having to arrange for child care as barriers
Study Design
Researchers used data from 874 participants in the Google Ads Abortion Access Study, which showed an ad for a survey to individuals searching online for abortion care who were considering an abortion. Four weeks later, each participant received an email or text message invitation with a link to report their pregnancy status, along with other details such as barriers or facilitators to obtaining an abortion, in a follow-up survey.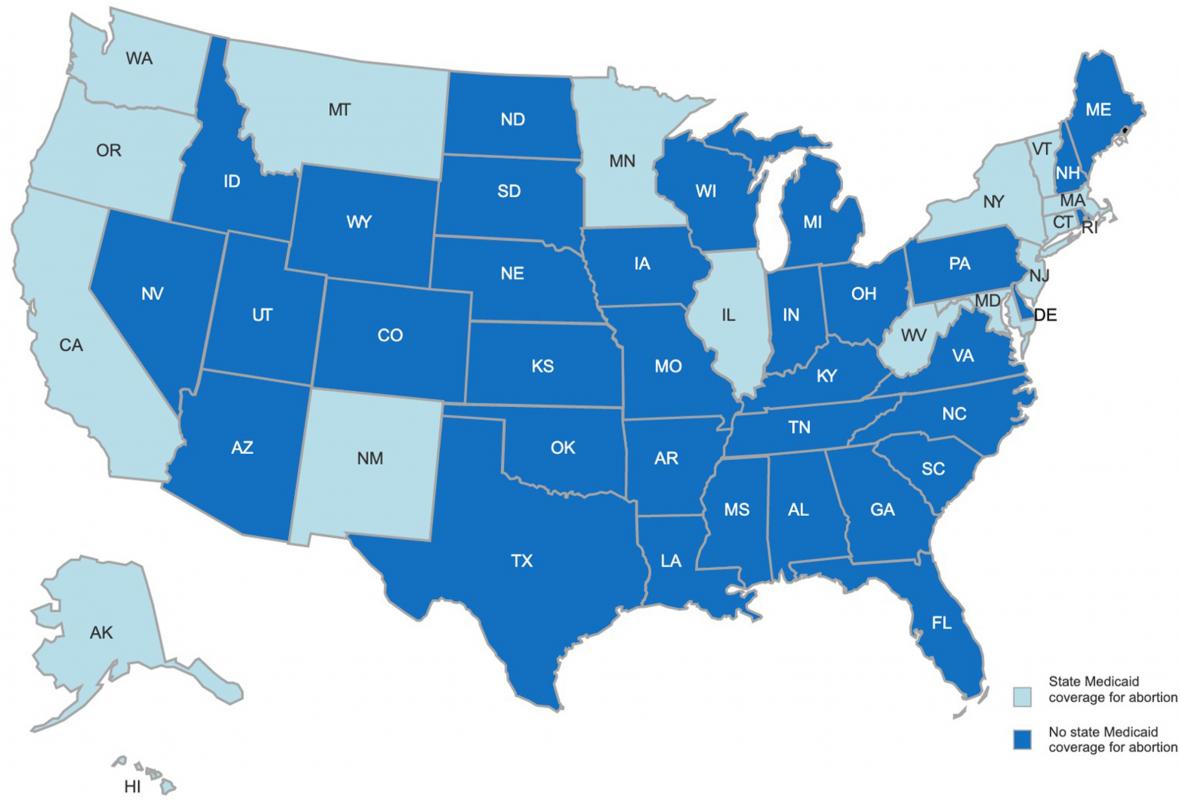 Structural barriers to abortion, including state-level restrictions, can be particularly challenging for low-income people to overcome. In addition, delaying an abortion makes the procedure more expensive, leading to a perpetual cycle of fund-raising until the clinic or state gestational limit is reached and it is too late.
"These findings indicate that restoring federal Medicaid coverage of abortion by repealing the Hyde Amendment would remove an often insurmountable barrier to abortion care for low-income people."
The article, State abortion policies and Medicaid coverage for abortion are associated with pregnancy outcomes among individuals seeking abortion recruited using Google Ads: A national cohort study, can be found in Social Science and Medicine