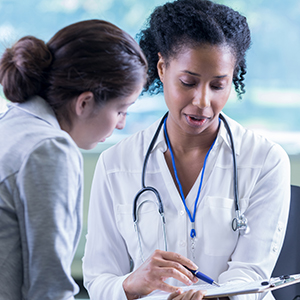 It is often assumed that individuals who are strongly motivated to prevent pregnancy use more effective contraceptive methods. In this study, a collaboration between ANSIRH and Columbia University, we sought to understand individual's pregnancy preferences and how they factored into contraception use and consistency of use. Understanding the connection is important for providing patient-centered counseling and care.
Using the Desire to Avoid Pregnancy scale, we found that pregnancy preferences are strongly associated with using a contraceptive method. Yet stronger desire to avoid pregnancy was not associated with the specific methods of contraception women used: women reported using the full range of available contraceptive methods across all levels of pregnancy preferences. In addition, we found that over half of women with a low interest in avoiding pregnancy for the next 3 months were also using contraception in some form. Our study highlights the diverse reasons that women use contraception other than preventing pregnancy.
Read the press release and for more on our study "Pregnancy Preferences and Contraceptive Use among US Women," visit the journal Contraception.