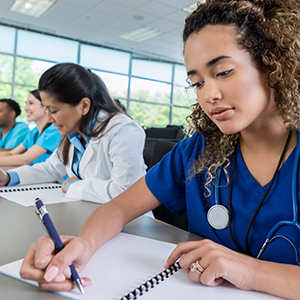 Just a few months after the Chilean government decriminalized abortion, we surveyed 369 medical and midwifery students in the country regarding their attitudes about abortion. Most agreed that abortion can be a good thing for some women in some situations. The majority supported abortion in the three cases in which it was decriminalized: when the pregnant person's life is at risk, when the fetus is not compatible with life outside the uterus and when the pregnancy is a result of rape.
We fielded a self-administered, web-based survey to university students in the Santiago Metropolitan Region of Chile seeking degrees in medicine, medicine with a specialization in OB/GYN, or midwifery.
We asked  students if they thought abortion should be legal in any of the following seven circumstances:
When the life of the pregnant person is in danger,
When the fetus is incompatible with life outside the uterus,
When the pregnancy is the result of rape,
When the pregnant person is younger than 14,
When the couple decides together not to have a child,
When the pregnant person doesn't want to have a child, and
When the pregnancy is not economically supported.
Students were most supportive of abortion decriminalization when the pregnant person's life is in danger (94%), the fetus is not viable (87%), the pregnancy is a result of rape (85%), and when the pregnant person is younger than 14 (80%). Overall, 97% of students supported abortion being legal in one or more of the circumstances listed and 51% supported decriminalization in all seven circumstances. Student support was higher than among the general public (97% and 83% in at least one circumstances and 51% and 17% in all circumstances, respectively).
Medical and midwifery students from secular universities were more likely to be supportive of abortion legalization than those at religious schools, but the majority of both groups were in favor of the recent decriminalization of abortion.
This presents an opportunity to encourage medical and midwifery schools, regardless of their religious affiliation, to offer the necessary training to provide abortion-related care. With the appropriate training,  this next generation of providers in the country with favorable abortion attitudes has the potential to increase access to and provision of abortion.
Read more about our study, "Medical and midwifery student attitudes toward moral acceptability and legality of abortion, following decriminalization of abortion in Chile," in Sexual & Reproductive Health.