Today, the John D. and Catherine T. MacArthur Foundation announced that Dr. Diana Greene Foster, professor at Advancing New Standards in Reproductive Health (ANSIRH), has been named a 2023 MacArthur Fellow. Dr. Foster joins the one of 20 people who have been named MacArthur Fellows this year.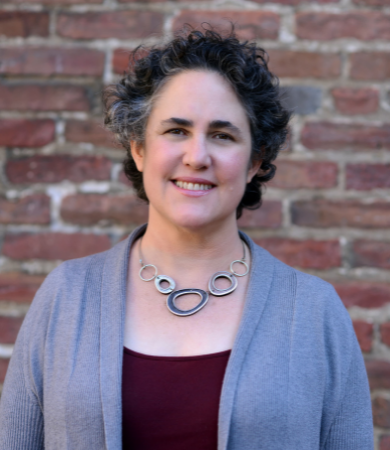 Dr. Foster is the lead author of the landmark Turnaway Study, which investigated the physical, mental, and financial impacts of being denied an abortion. The study, which followed 1,000 participants over a five-year period, found that being denied an abortion results in worse financial, health, and family outcomes for women. In a post-Roe world, where more people may be denied wanted abortions, Dr. Foster's research speaks to the widespread harms and long-lasting impacts of abortion denial and the consequences of the loss of legal abortion rights.
Dr. Foster's Turnaway Study is the only study of its kind that documents the tangible effects of abortion policy in people's day to day lives. The Turnaway Study has resulted in more than 50 research articles and a book, The Turnaway Study: Ten Years, a Thousand Women, and the Consequences of Having—or Being Denied—an Abortion (2020). Since its publication, researchers, advocates, members of the media, and members of Congress have repeatedly pointed to the study findings to show the consequences of abortion bans.
"It is the honor of a lifetime to be recognized by the MacArthur Foundation," said Dr. Foster. "At a time when abortion access is in crisis and policy decisions have been based on ideology rather than evidence, it feels more critical than ever to be able to demonstrate the real life impact of abortion bans." 
Dr. Foster is now studying the health and economic impacts caused by the Supreme Court's overturning of Roe v. Wade, as well as abortion access in Nepal in global contexts.