Women are virtually absent from newspaper coverage of abortion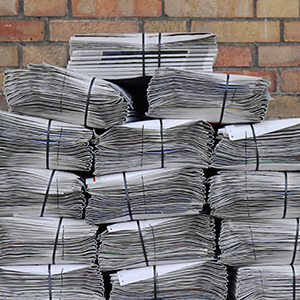 News coverage of reproductive health matters because the news can help set policy agendas and shape public debate on important issues. While abortion is common and state-level restrictions on abortion access continue to be passed, little is known about how the news is covering this topic. In this study, we analyzed stories from the leading newspaper sources in the U.S. in order to understand:
In what context is abortion most often portrayed in the news?
What's the relative emphasis on women and "the fetus" in news coverage of abortion?
What facts about abortion are included? What's left out?
This ethnographic content analysis, published this month in Women's Health Issues, examined a sample of 783 news and opinion pieces on abortion published in the Associated Press, New York Times, and Washington Post in 2013 and 2016. We found that abortion is covered as a political issue much more than as a health issue. The personal experiences of people who get abortions are rarely represented, included in only 4% of the sample. Language that personifies the fetus appears much more often than women's abortion stories. Basic facts on the commonality and safety of abortion are virtually absent.
This study suggests that news does not support public understanding of abortion as a common, safe part of reproductive health care. Such framing may undermine public support for policies that protect access to this common health care service.
Read more about this study, Coverage of Abortion in Select U.S. Newspapers, on the Women's Health Issues website.