Advancing New Standards in Reproductive Health (ANSIRH) is a collaborative research group at the University of California, San Francisco (UCSF)'s Bixby Center for Global Reproductive Health.
Mission: At ANSIRH, we conduct innovative, rigorous, multidisciplinary research on complex issues related to people's sexual and reproductive lives. Our work is informed by an understanding of the role that structural inequities play in shaping health. We believe in the importance of research in advancing evidence-based policy, practice, and public discourse to improve reproductive wellbeing.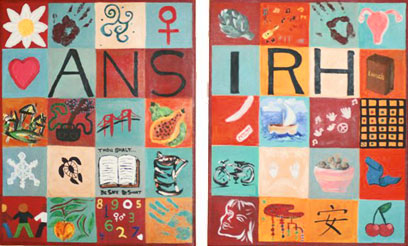 Vision:  At ANSIRH, we envision a world in which all people have the resources, support, and freedom to achieve reproductive wellbeing.
Values:
Integrity:

We are committed to conducting rigorous social science research with intellectual honesty.

Collaboration:

We use a multi-disciplinary approach, often in collaboration with scientific, healthcare, community, legal, and policy partners, to achieve our mission.

Innovation:

  We embrace novel and forward-thinking approaches to answer complex research questions.

Cultivation:

  We are dedicated to cultivating the next generation of talent in our field.

Justice:

  We believe that reproductive wellbeing cannot be achieved without recognizing and challenging structures of inequity.
ANSIRH: Integrity. Collaboration. Innovation. Cultivation. Justice.