Advancing New Standards in Reproductive Health (ANSIRH) is a collaborative research group at the University of California, San Francisco (UCSF)'s Bixby Center for Global Reproductive Health.
Mission: At ANSIRH, we conduct rigorous, innovative social science research on complex and controversial issues related to reproduction. We are committed to challenging structures of inequity in order to improve reproductive wellbeing.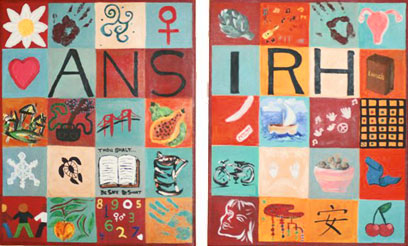 Vision: At ANSIRH, we envision a world in which all people have the resources, support, and freedom to achieve reproductive wellbeing.
Values:
Integrity:

We are committed to conducting rigorous social science research with intellectual honesty.

Collaboration:

We use a multi-disciplinary approach, often in collaboration with scientific, healthcare, community, legal, and policy partners, to achieve our mission.

Innovation:

We embrace novel and forward-thinking approaches to answer complex research questions.

Cultivation:

We are dedicated to cultivating the next generation of talent in our field.

Justice:

We believe that reproductive wellbeing cannot be achieved without recognizing and challenging structures of inequity.
ANSIRH: Integrity. Collaboration. Innovation. Cultivation. Justice.