ANSIRH Founder: Tracy Weitz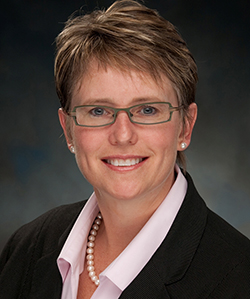 Dr. Tracy Weitz began her lifelong career involvement in women's reproductive health immediately after college when she worked as the clinic manager of a freestanding abortion clinic. Later, she would go on to receive a Master of Public Administration degree from Southwest Missouri State University (now Missouri Southern University) and a Doctor of Philosophy degree in Medical Sociology at the University of California San Francisco (UCSF). Dr. Weitz served in multiple leadership roles at UCSF, including four years as the Executive Director of the Center for Excellence in Women's Health. When Dr. Felicia Stewart joined the Center for Reproductive Health Research and Policy at UCSF (which eventually became known as the Bixby Center) as a co-director, she recruited Dr. Weitz to join her and these two inspirational women co-founded ANSIRH in 2002.
Like her mentor, Dr. Stewart, Dr. Weitz also excelled as a researcher and administrator, as well as a mentor to many newer ANSIRH employees. After assuming the role as ANSIRH's director after Dr. Stewart's untimely death in 2006, Dr. Weitz became the driving force in what was to become one of ANSIRH's signature achievements—the complex research and advocacy efforts that led to the passage of California legislation allowing first trimester aspiration abortion to be performed by advanced practice clinicians. Dr. Weitz produced numerous publications on various aspects of abortion, one of the most notable and widely read being her article "Rethinking the Mantra that Abortion Should be 'Safe, Legal and Rare." This article is just one of many that established Dr. Weitz's reputation as one of the most creative figures in the world of reproductive health researchers.