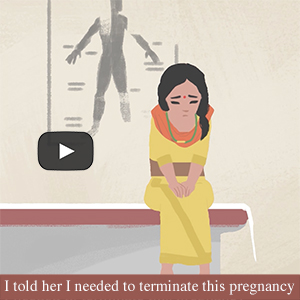 ANSIRH's Global Turnaway Study team is collaborating with researchers in Bangladesh, Colombia, Nepal, South Africa, and Tunisia to investigate the experiences of women who are denied legal abortion services. Initial results have shown that, even where abortion is legal, many women are denied access, and denial of care can have a big impact on women's plans for their future, their resources, and their emotional state. As a result of denial and/or poor treatment in legal facilities, women seek illegal abortion methods outside of the formal healthcare system.
We hope the stories presented in this video contribute to a conversation about increasing access to safe, legal, quality abortion care around the world.
You can watch the film in English, Spanish, or French.
Learn more about the Global Turnaway Study.