Previous research has been unclear about whether people achieve lower levels of education as a direct result of unwanted childbearing, or due to other socioeconomic and structural factors that make them more likely to experience unwanted pregnancy and restrict their educational opportunities.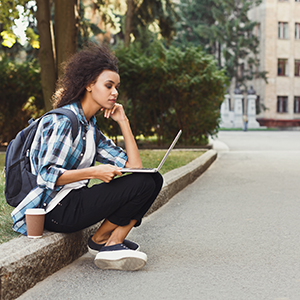 In this analysis from the Turnaway Study, we examined the educational outcomes of women who were in school when they sought an abortion. We compared rates of graduation and dropping out of school between those who received a wanted abortion and those who were denied one and went on to parent.
Over five years, we found no difference in the overall rate of graduation or dropout between women who received or were denied a wanted abortion. We did observe significant differences in the degrees completed by study group. Women who received a wanted abortion were more likely to complete advanced degrees, which could lead to higher earnings potential in the future.
Read more about our study, "A Prospective Cohort Study of the Effect of Receiving versus Being Denied an Abortion on Educational Attainment," in the journal Women's Health Issues.