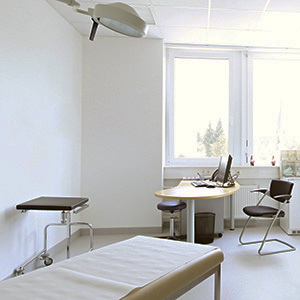 This research compares the safety of miscarriage treatment in different facility types: office-based settings, hospitals, and Ambulatory Surgical Centers (ASCs). The procedures and medications used to treat miscarriages are similar to those used in abortion care, which make these data relevant for comparing the safety of abortion and miscarriage treatment.
Using a large national sample from a private insurance claims database, this study identified miscarriage treatment-related complications that occurred within six weeks of the initial miscarriage treatment. About 9.3% of the study population had a miscarriage treatment-related complication, and 1% had a major complication. Overall, we found the safety of miscarriage treatment varied slightly across facility type. There were no statistically significant differences in complications between ASCs and office-based settings for any miscarriage treatments. There were more complications in hospitals than ASCs and office-based settings for two of three types of miscarriage treatment procedures.
The overall finding of similarities in safety of miscarriage treatment across ASCs and office-based settings is in line with findings from a recent study finding no difference in safety of abortion across ASCs and office-based settings. These findings challenge the idea that abortions need to be performed in ASCs to protect patient safety.
Learn more about the study, "Miscarriage treatment-related morbidities and adverse events in hospitals, ambulatory surgery centers, and office-based settings," at the Journal of Patient Safety website. Also, make sure to download and share our issue brief.