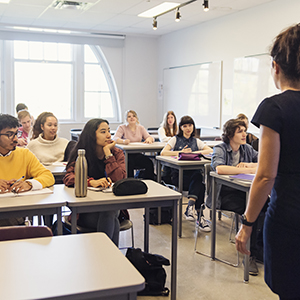 In 2017, Chile's constitutional tribunal approved abortion in cases of rape, lethal fetal anomaly, and to save the pregnant person's life. We were interested in examining medical and midwifery students' attitudes toward providing abortion care soon after abortion was decriminalized.
Months after legal reform, we surveyed students pursuing medical or midwifery degrees at seven universities located in Santiago, Chile. Most students believe their university should provide abortion training to medical students who are specializing in gynecology (79%), to medical students in general (70%), and to midwifery students (78%). We found that 69% of students plan to become trained to provide abortion services, 57% agree that providing abortions is a positive contribution to society, and only 20% said they would not provide abortions under any circumstance. Current medical and midwifery programs may need to adapt to students' desires to integrate high-quality training in abortion care into their programs to ensure that patients will receive timely, nonjudgmental, and quality abortion care.
Read more about our study, "Future health providers' willingness to provide abortion services following decriminalisation of abortion in Chile: a cross-sectional survey," in the journal BMJ Open.
This publication is free on the BMJ Open website or you can request a pdf.