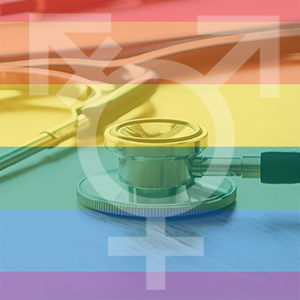 ​LGBTQ people seek reproductive healthcare services for diverse needs and face unique challenges in accessing care. In this study, we conducted in-depth interviews of 39 female-assigned-at-birth people who also identified as lesbian, bisexual, queer and/or genderqueer or transmasculine. We asked about both their current reproductive health needs and their past reproductive healthcare experiences.
We found that discriminatory treatment by providers and providers' lack of LGBTQ health competency caused discomfort and prevented some LGBTQ-identified patients from receiving care relevant to their reproductive healthcare needs. One key step toward removing these barriers and ensuring that the needs of all patients are met would be LGBTQ-specific competency and sensitivity training for all reproductive healthcare providers. Reproductive health researchers could help deepen our understanding of the needs of LBGTQ patients by focusing on reproductive health research priorities of LGBTQ individuals in future studies.
The study, titled "Reproductive healthcare priorities and barriers to effective care for LGBTQ people assigned female at birth: a qualitative study," is available on the Women's Health Issues website.