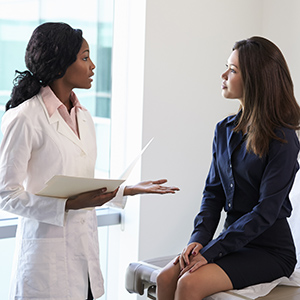 Research on abortion generally focuses on women who have obtained an abortion or present at an abortion clinic. This study recruited women from prenatal clinics in Louisiana and Maryland and asked if they had considered abortion for their current pregnancy and reasons they did not obtain one.
About three out of ten of participants had considered an abortion in both states, suggesting that considering more than one option for pregnancy outcomes is common. Women's own preferences were the most common reason for deciding not to have an abortion. Abortion restrictions may prevent some women from obtaining wanted abortions. Women in Louisiana, a state with half a dozen laws restricting abortion – including gestational limits and lack of state funding to pay for low-income women's abortions, were six times more likely to report a policy-related barrier to obtaining an abortion than women in Maryland, a state with one law restricting abortion access.
This study suggests that women make their pregnancy decision prior to meeting with a clinician, whether that is for prenatal care or abortion. Findings indicate that women make their own decisions about abortion without state intervention, but that living in a state with multiple abortion restrictions preventions some women from obtaining wanted abortions.
Read more about our findings in "Consideration of and Reasons for Not Obtaining Abortion Among Women Entering Prenatal Care in Southern Louisiana and Baltimore, Maryland," available in Sexuality Research and Social Policy, and download our infographic summarizing the results of this study.