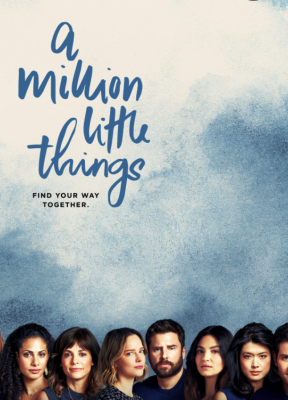 A caller on Maggie's popular talk radio show calls in to ask for advice about if and how to share with her family that she's having an abortion. The caller shares that she's a single mom to two children, that she's putting herself through nursing school, and that her family is religious and she's worried about their reaction. Maggie advises her to surround herself with support from friends, and that the show staff will share resources with her off air. Once the show concludes, Maggie's producer Jane scolds her for addressing "the A-word" on air, and reminds her that talk radio is very conservative, as is the executive producer of the network. Maggie balks at this and deliberately says that she will discuss abortion if she wants to. 
On her next show, Maggie shares with listeners that she had an abortion, that her decision was personal, not political, and that she wants to be a mom when she's ready. She advises her listeners that it's no one's place to judge or shame women, and points listeners to Planned Parenthood for information on abortion or contraception. Jane is fired as a result of "not being able to control the talent," and Maggie is furious. 
Keywords: pregnancy decision, past abortion.