Women choose a hospital based on reputation and quality of care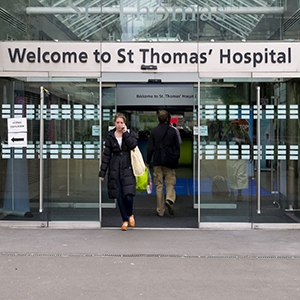 Millions of women in the U.S. seek Ob/GYN or reproductive health care in hospitals each year. To understand what was important to them when choosing a hospital, we collaborated with the University of Chicago to conduct a nationally representative, cross-sectional study of reproductive-aged women ranging from 18-45 years old.
We found that, for the vast majority of women, a hospital's reputation or the quality of care was among the top reasons for their choice and one third cited it as the most important reason. Although one in six patients receive care at Catholic-run hospitals1 only 13.6% of women consider religious affiliation when choosing a hospital and only 0.8% listed it as the most important factor. Only 3.3% chose a hospital specifically because it is Catholic-run and 6% chose hospitals specifically because they were not Catholic-run.
Whether a hospital was religiously-affiliated was much less important to women than what insurance plans were accepted, individual relationships with their doctor, and as mentioned above, the reputation and perceived quality of the hospital. Even among Catholic women, only 1.8% considered religious affiliation to be the most important factor when selecting a hospital.
To learn more about our study, "Choosing a hospital for obstetric, gynecologic or reproductive health care: what matters most to patients?" visit the American Journal of Obstetrics & Gynecology MFM.
1. Catholic Health Association of the United States. U.S. Catholic Healthcare 2018. Available at: https://www.chausa.org/docs/default-source/default-document-library/cha_2018_miniprofile7aa087f4dff26ff58685ff00005b1bf3.pdf?sfvrsn=2. Accessed December 1, 2019.