Reflecting on Whole Woman's Health v Hellerstedt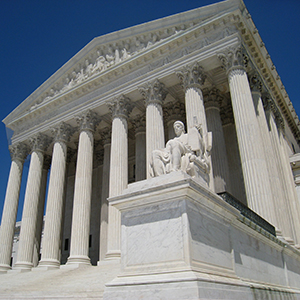 On June 27, 2016, the Supreme Court announced its decision in the Whole Woman's Health v Hellerstedtcase, a case brought by Texas abortion providers against the state of Texas, and the first abortion case the Court heard in nearly a decade. The case concerned two abortion restrictions that had been put in place by the Texas legislature: an Ambulatory Surgery Center (ASC) requirement and a hospital admitting privileges one. The former demanded that abortion clinics conform to the physical specifications of hospitals, with respect to such matters as hallway widths, air flow, and janitor storage. The latter required that abortion providing doctors have admitting privileges within a certain distance from the clinics in which they worked. Because of the enormous financial costs of making the necessary upgrades to be ASC compliant, and because of the difficulties in obtaining admitting privileges in many cases, there was a wide consensus that if the Court ruled for the state of Texas, the number of abortion providing facilities in Texas would decrease to about ten.
The Court ruled in favor of the plaintiffs, a decision that was very gratifying to providers in Texas and elsewhere, because of the implications for continued abortion access. But the decision was particularly welcome to the abortion providing community for additional reasons. As ANSIRH's Carole Joffe has written, "The Court's reliance on scientific evidence, from groups such as the American College of Obstetricians and Gynecologists and the Society for Hospital Medicine, and not just ideologically-driven belief systems, as a standard to judge the merits of the …requirements under review in the case represents a real break with some past Court decisions."
Joffe noted that the Court, to an unusual degree, relied on social science evidence. In this realm, ANSIRH researchers played a key role. ANSIRH's Dan Grossman led the Texas Policy Evaluation Project, an interdisciplinary team from three universities that gathered data that appeared central to the Majority's decision, and Grossman himself served as an expert witness in the case. ANSIRH's Diana Greene Foster coordinated an amicus brief of social science researchers that was also cited in the Majority decision.
Professor Joffe organized and contributed to a symposium on the Court's decision, with contributions from Professor David Cohen of Drexel University, Stephanie Toti, the lead counsel in Whole Woman's Health, and Dr. Bhavik Kumar, a Texas abortion provider. Carole Joffe's contribution to the symposium, titled, "Reflections on Whole Woman's Health v Hellerstedt: savoring victory, anticipating further challenges," is available online now and will appear in the November issue of Contraception, along with contributions from other contributors.
Supreme Court image by Daderot (Own work) [Public domain], via Wikimedia Commons.