ANSIRH welcomes Dr. Dan Grossman as our new Director
We are pleased to announce that our new Director, Dr. Dan Grossman, has assumed the helm at ANSIRH starting September 1, 2015. Please join us in officially welcoming Dan to ANSIRH!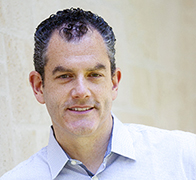 Dan focuses his research on both clinical and social science studies aimed at improving access to contraception and safe abortion in the United States, Latin America, and sub-Saharan Africa, as well as evaluating the impact of integrating reproductive health and HIV services. He has published over 100 articles in peer-reviewed journals and serves on committees for professional organizations such as the American Public Health Association and the American College of Obstetricians and Gynecologists. As a faculty member in the Department of Obstetrics, Gynecology and Reproductive Sciences at UCSF, Dan will be performing clinical work at San Francisco General Hospital. He will also continue his close collaboration with Ibis Reproductive Health in a new role as a Senior Advisor. Dan received his Bachelor of Science in Molecular Biophysics and Biochemistry from Yale University and an MD from Stanford University. He completed his residency in Obstetrics and Gynecology at UCSF.
"It's with great pleasure that I assume my new role as the Director of ANSIRH. It's truly an honor to be a part of the vision of Dr. Felicia Stewart and Dr. Tracy Weitz, who co-founded ANSIRH in 2002, and to work closely with Dr. Diana Greene Foster, who has been serving as Interim Director since the end of 2013," said Dan. "I look forward to working with the outstanding faculty and staff as we continue to conduct research that advances reproductive wellbeing."
Please also join us in celebrating ANSIRH's tremendous successes over the past year and a half under the guidance of Interim Director Diana Greene Foster. Diana added, "I'm so happy to welcome Dan Grossman as Director of ANSIRH. We look forward to his leadership as we continue to grow our organization."